Name of article
action
net amount EUR
0,00
gross price EUR
0,00
incl. Shipping-costs
Customer Service
opening hours:
Monday - Friday
8.00 - 16.00
telephon:
+49(0)30-75 44 94-120
Fax:
+49(0)30-75 44 94-123
sales@witt-sensoric.de
My Account
Pull-in protections
Application
Light barriers for safety units on roll-up gate systems must comply with EN 12978. Gate systems e.g. roll-up gates this eliminates the possibility of a hazardous retraction during operation and on gates under 2,50m and an object getting caught in the mechanism. The safety mechanism is tested with a rod of max 50mm.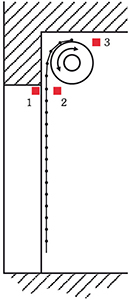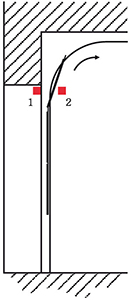 Application FOCUS-Serie
The FOCUS-series consists of miniature sensors that are connected to the safety processing unit FOCUS-CONTROL. This system can be used as a pull-in protection, optoelectronic safety edge or a non contact safety edge. Up to two pairs of sensors can be connected to one safety processing unit. Thanks to a special evaluation process, none of the sensors can influence the others. Complicated wiring is minimized thanks to the modular plug-in system. Appropriate tools are needed to crimp the plugs correctly.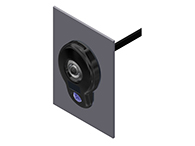 FOCUS 100
FOCUS 110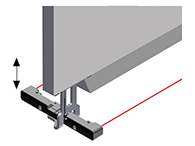 FOCUS 200